Introduction
PVC shutters are a popular choice for homeowners looking to add a touch of elegance and functionality to their windows. With their sleek design, durability, and low maintenance requirements, PVC shutters have become a go-to option for many individuals. However, with the multitude of options available in the market, it can be overwhelming to select the best PVC shutters for your specific needs. This article aims to provide you with valuable insights and guidance on how to choose the best PVC shutters for your home.
Understanding PVC Shutters
Before diving into the selection process, it is crucial to have a clear understanding of PVC shutters. PVC, which stands for polyvinyl chloride, is a synthetic plastic material widely used in various applications, including window shutters. PVC shutters are known for their durability, resistance to moisture and UV rays, and ease of maintenance.
PVC shutters are available in a range of styles, including full height, tier-on-tier, café style, and solid panel.
They come in various colors, allowing homeowners to match them with their existing interior décor.
PVC shutters can be customized to fit any window size or shape, making them suitable for both standard and specialty windows.
Factors to Consider
When selecting the best PVC shutters for your home, several factors should be considered to ensure you make an informed decision. These factors include:
1. Quality and Durability
One of the most crucial factors to consider is the quality and durability of the PVC shutters. High-quality PVC shutters are built to last, ensuring that they withstand daily use and environmental conditions without showing signs of wear and tear. Look for shutters made from premium-grade PVC materials and reinforced with aluminum or steel cores for added strength and stability.
2. Customization Options
Every home is unique, and your PVC shutters should reflect your personal style and preferences. Look for a manufacturer or supplier that offers a wide range of customization options, including color choices, louvre sizes, and design styles. This will allow you to create shutters that seamlessly blend with your existing interior décor and meet your specific needs.
3. Light Control and Privacy
PVC shutters offer excellent light control and privacy features. The size of the louvres plays a crucial role in determining the amount of light that enters your space. Larger louvres provide a clearer view and allow more natural light to filter in, while smaller louvres offer enhanced privacy. Consider your preferences and the specific requirements of each room when choosing the size of the louvres for your PVC shutters.
4. Energy Efficiency
Energy efficiency is an important consideration for any homeowner. PVC shutters have insulating properties that can help regulate the temperature inside your home, reducing the need for excessive heating or cooling. Look for shutters with insulating features, such as air gaps between the panels or specialized coatings that reflect heat. This will not only contribute to your comfort but also help reduce energy consumption and lower utility bills.
5. Maintenance Requirements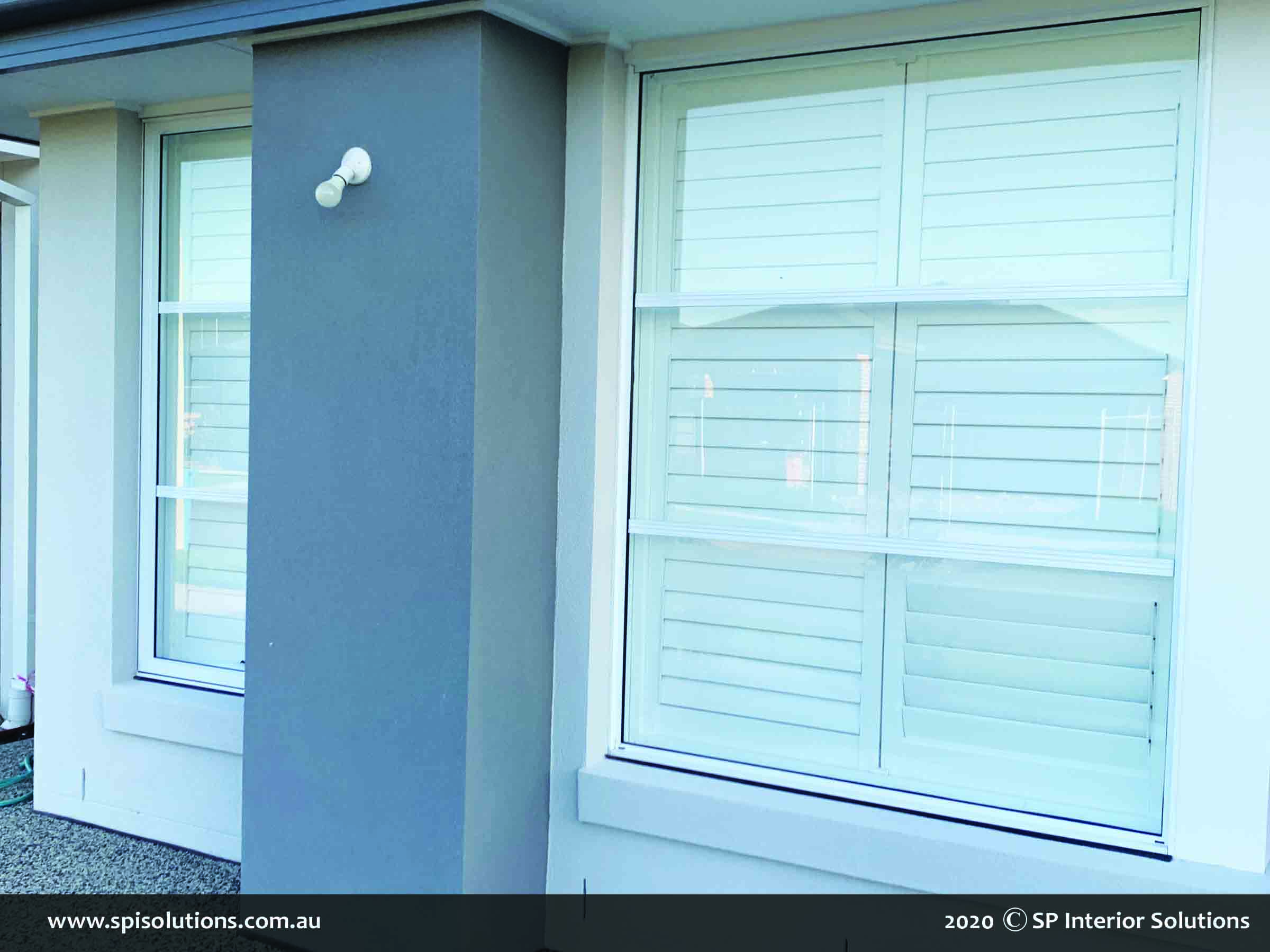 One of the key advantages of PVC shutters is their low maintenance requirements. However, it is still important to consider the cleaning and maintenance procedures when selecting the best PVC shutters. Look for shutters that are easy to clean with a simple wipe-down or mild detergent. Avoid shutters with intricate designs or hard-to-reach areas that may accumulate dust and require excessive cleaning.
Choosing a Reliable Supplier
Once you have considered the various factors, it is essential to choose a reliable supplier or manufacturer for your PVC shutters. A reputable supplier can offer guidance, provide quality products, and ensure a smooth installation process. Consider the following when selecting a supplier:
Check online reviews and ratings to gauge the supplier's reputation and customer satisfaction.
Inquire about the supplier's warranty and after-sales support.
Ask for samples or visit a showroom to assess the quality of the PVC shutters.
Compare prices and request quotes from multiple suppliers to ensure you get the best value for your money.
Conclusion
Selecting the best PVC shutters for your home involves considering factors such as quality, customization options, light control, energy efficiency, and maintenance requirements. By understanding these factors and choosing a reliable supplier, you can ensure that your PVC shutters not only enhance the aesthetics of your home but also provide long-lasting functionality. Take your time, do thorough research, and make an informed decision to enjoy the benefits of PVC shutters for years to come.