Natural Beauty: Incorporating Organic Materials In Bedroom Rug Choices
When it comes to designing a bedroom, one area that often gets overlooked is the choice of rug. While many people focus on the color scheme, furniture, and bedding, the rug can play a significant role in creating a cohesive and inviting space. By incorporating organic materials into your bedroom rug choices, you can not only enhance the overall aesthetic but also promote a more sustainable and eco-friendly environment. In this article, we will explore the benefits of using organic materials in bedroom rugs and provide you with some inspiring ideas to incorporate natural beauty into your home.
The Benefits of Organic Materials
Using organic materials in your bedroom rug choices offers several advantages over synthetic alternatives. Here are some key benefits to consider:
1. Environmentally Friendly
Organic materials are sourced from renewable resources and are biodegradable. By choosing rugs made from natural fibers such as wool, cotton, jute, or bamboo, you can reduce your carbon footprint and contribute to a healthier planet. Additionally, organic materials require less energy to produce compared to synthetic materials, further reducing their environmental impact.
2. Health Benefits
Unlike synthetic materials that can emit harmful chemicals and volatile organic compounds (VOCs), organic materials are non-toxic and safe for indoor use. This is especially important in the bedroom, where we spend a significant amount of time resting and rejuvenating. Natural fibers also have the advantage of being hypoallergenic, making them ideal for individuals with sensitivities or allergies.
3. Durability and Longevity
Organic materials are known for their durability and longevity. Wool, for example, is a resilient fiber that can withstand heavy foot traffic and retain its shape and appearance over time. By investing in a high-quality organic rug, you can enjoy its beauty and functionality for many years, reducing the need for frequent replacements and ultimately saving money in the long run.
Inspiring Ideas for Organic Bedroom Rugs
Now that we understand the benefits of organic materials let's explore some inspiring ideas to incorporate natural beauty into your bedroom:
1. Wool Rugs
Wool rugs are a classic choice for bedroom decor. Their soft texture adds warmth and comfort to the space, creating a cozy atmosphere. Wool is a natural insulator, providing excellent heat and sound insulation, making it ideal for bedrooms. It is also naturally flame-resistant, adding an extra layer of safety to your home. Whether you prefer a neutral-colored wool rug or one with intricate patterns, there's a wide range of options to suit your personal style.
2. Cotton Rugs
Cotton rugs are another popular choice for bedrooms. They are soft, lightweight, and easy to clean, making them perfect for high-traffic areas. Cotton is a natural fiber that is breathable and moisture-absorbent, helping to regulate humidity levels in your bedroom. With a variety of colors and patterns available, you can find a cotton rug that complements your existing decor and adds a touch of natural beauty to your space.
3. Jute Rugs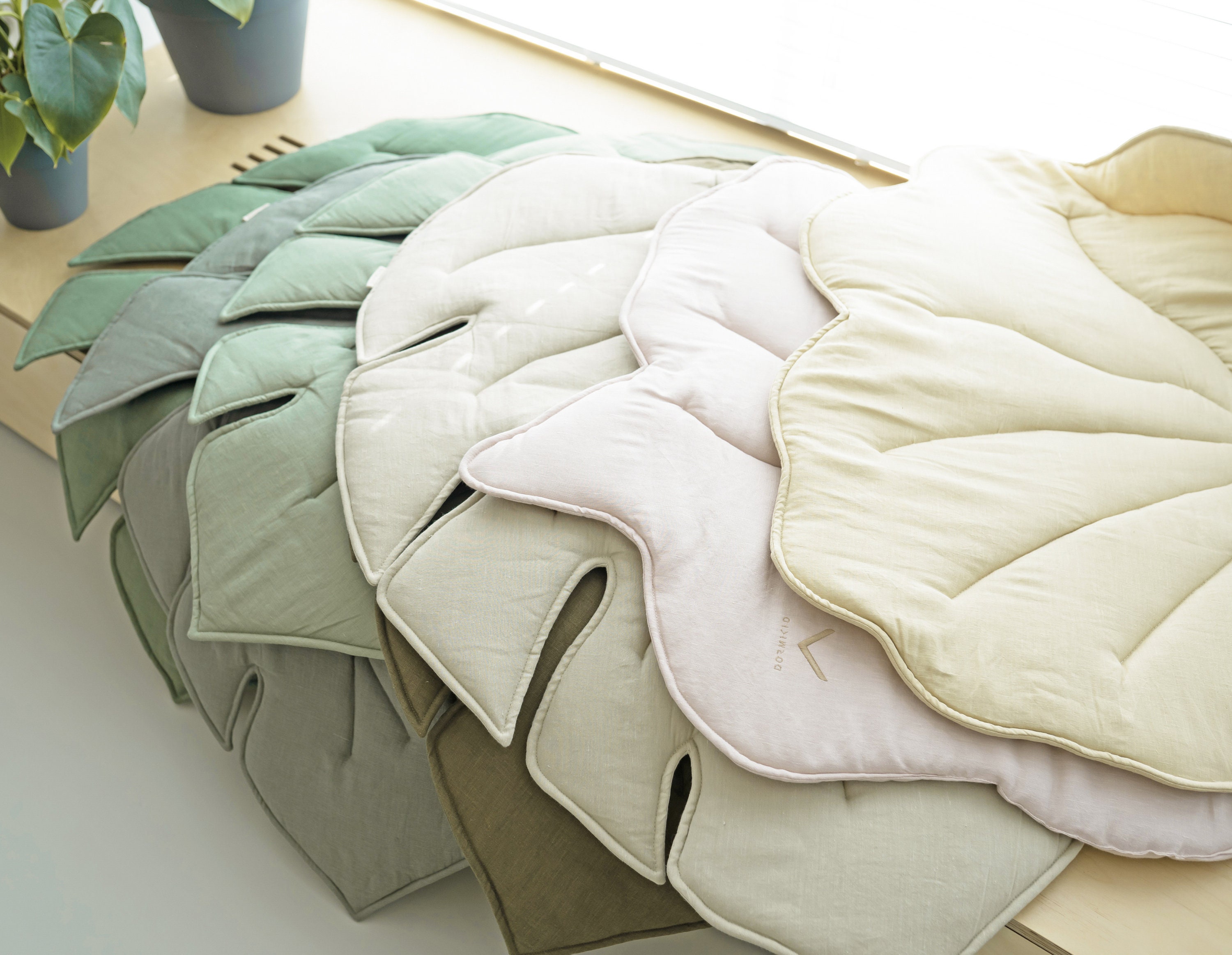 If you're looking to add a touch of rustic charm to your bedroom, consider a jute rug. Jute is a natural fiber derived from the jute plant, known for its durability and eco-friendliness. Jute rugs have a distinct texture and earthy color, adding a natural and organic feel to your space. They work well in both modern and traditional bedroom designs and can be paired with various color palettes.
4. Bamboo Rugs
Bamboo rugs are an excellent choice for those seeking a sustainable and eco-friendly option. Bamboo is a fast-growing grass that requires minimal water and no pesticides or fertilizers to grow. It is an incredibly renewable resource and can be harvested without harming the environment. Bamboo rugs have a smooth and sleek appearance, adding a touch of elegance to your bedroom. They are also highly durable and resistant to stains, making them a practical choice for a busy bedroom.
Choosing the Right Size and Placement
When selecting a bedroom rug, it's essential to consider the size and placement to ensure it complements your space effectively. Here are some tips to help you make the right choice:
Measure the area where you intend to place the rug and select a size that fits comfortably within that space. A rug that is too small can make the room feel disjointed, while one that is too large may overwhelm the space.
In the bedroom, a common placement option is to have the rug extend at least 18 inches beyond the sides and foot of the bed. This creates a luxurious and cohesive look.
If you have a larger bedroom, you can consider placing a rug underneath the bed and extending it to include a seating or dressing area. This creates a designated space within the room and adds visual interest.
Another option is to place a smaller rug at the foot of the bed, creating a cozy and inviting area to step onto when getting out of bed.
Summary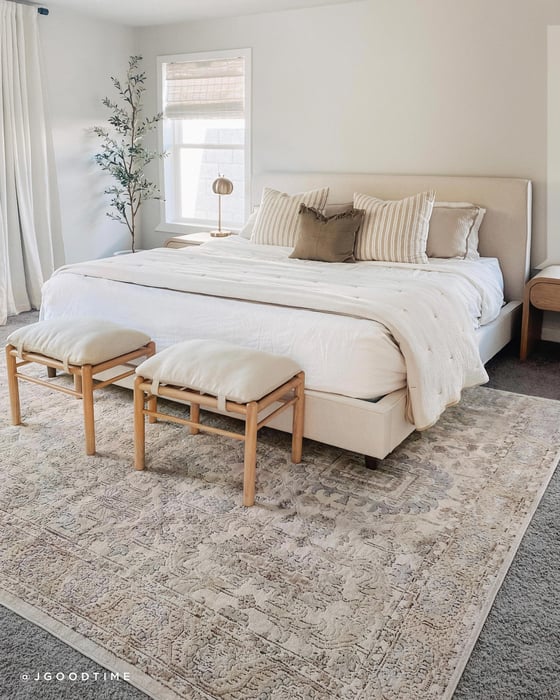 Incorporating organic materials into your bedroom rug choices is not only aesthetically pleasing but also promotes sustainability and a healthier living environment. Organic materials offer numerous benefits, including being environmentally friendly, providing health benefits, and offering durability and longevity. Wool, cotton, jute, and bamboo are excellent choices for organic bedroom rugs, each with its unique characteristics and textures. When selecting a rug, consider the size and placement to ensure it enhances the overall design of your bedroom. By choosing organic materials for your bedroom rugs, you can create a beautiful and eco-friendly space that promotes natural beauty and well-being.